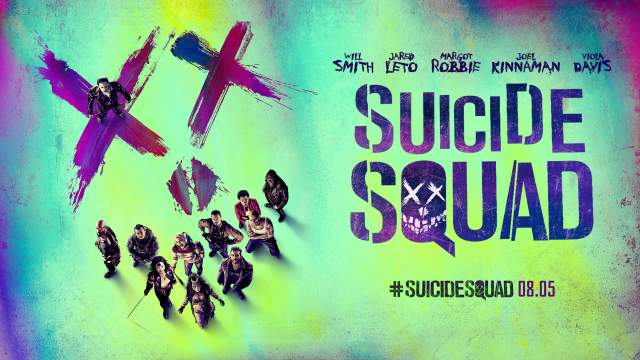 This review was drafted for a week now and still can't find my word around it. At one point, I was sure that I liked the movie and then everything went a little downhill and quickly manage to salvage itself one way or another. It is like you see a perfect slice of meat only to find out that it is fucking vegetarian. That is how I felt sitting in and watching the movie. I want to give it a rating, I want to tell myself I enjoyed it more than BvS but at the same time, I was comparing it to Marvel and realise how it does not even come close to Marvel.
THE GOOD
The idea behind introducing the squad was perfect, heck I can go on to say that it was indeed perfect. The squad was introduced and everything seems to be fitting their role perfectly. I acknowledged the two best character in the movie who is Harley Quinn (Margot Robbie) and Deadshot (Will Smith). Both gotten into their character convincingly enough for us to enjoy and feel what they are going through. Aside from that, I personally think the fight scene was not bad, to begin with, and have lots of fun with their dialogue and the short punch lines. There is some sweet scene in between where most of us either had our tongues out with saliva dripping or just purely mindblown.
THE BAD
It saddens me that so far almost all the DC movies that are on the big screen are nothing but disappointment. BvS was so badly done that it left tears on the edge of my eyes after I finish reading them but then there is the certain part of Suicide Squad that was equally leaving tears in my eyes because it was equally bad. The one prominent character, Joker, I guess it was too much of a different way of me looking at it. It felt like a Romeo&Juliet story, surely those girls that watched the movie wanted a relationship like that but I am also very sure that Joker does not give two fucks bout Harley Quinn, well not till this way.
CONCLUSION

I guess by this time the review is out, most of you must have watched it. I did not regret watching it but I felt like there is a part of me that was not fulfilled. Yes, Harley Quinn attire was hot af and Deadshot acting was good to convince me. But the lack of storyline and the villain was just somewhat too much for me to digest in this movie. Sadly, they could have done better and DC universe looks to be in a mess right now. Hopefully, Justice League will be much better than this, well at least their trailer looking good. Till then, I shall wait for Marvel's Doctor Strange who trailer already did not disappoint.