Naughty Dog studio have always been on a roll, the last game they put out was 'Last of Us' on the PS3 and now remastered to PS4 with DLC (I strongly recommend you to buy if you have not played it on PS3). After 5 years of waiting for the new Uncharted, it finally hit the shelves for close to a month now (no hurry ND, just take your time like you know, Blizzard-style). Below is just 5 reasons from me personally to why Uncharted is still one of the best game that is on the Playstation platform.
60 FPS FOR THE FIRST TIME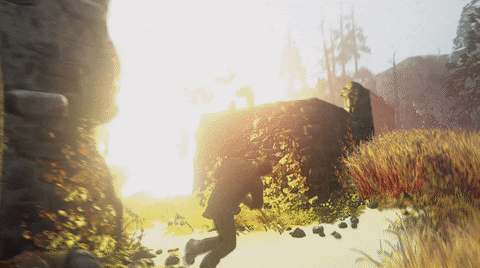 credits:

reddit

/r/PS4
Just look at this, I mean seriously guys, such glorious 60 FPS smoothness. All that smooth motion got me just starting at the gif for days. This does not only applies only Single Player but also Multi Players. All that headshots and the grenade tossing gotten much much smoother and better with these smooth actions.
EXPLORE, EXPLORE and EXPLORE
credits:
reddit
/r/PS
This is a screenshot from an in-game graphic engine. This is the shit that makes your jaw drop as you explore the game. Things like this make Ubisoft shitty Watch Dog and their reason for downgrading graphics for console laughable. As I climb the mountains and explore the caves, I never stop to just look around and take a breather. It feels as though you are actually exploring for real.
All of my feels just came running back to me when I saw this easter egg on UC4. For those who played this before, they instantly know that we all need a new Crash Bandicoot game from ND (please also bring back Crash Team Racing!). For those who are new, this particular game is created by ND in PS1 and PS2 and turns out to be one of the best adventure game then. Take all my feels please ND.
PHYSICS
Kids remember those time when your parents walks in on you while you were busy gaming and then proceed to lecture you because you have been wasting your life away just by gaming? Worry not, show your parents this and tell them actually you are merely learning physics and it will add value in your life knowledge. Then again bullshit aside, seriously ND, stop impressing me and making my jaw drop again and again. I might just get married to ND #ND4lyfe
Nathan Drake, thanks for all that wall climbing, puzzle solving, running and gun moments that you have made me spend over the last few years of my Playstation moment. Memories of it still fresh like it was yesterday. Yes folk, this is the final Uncharted as per mentioned by ND. They are now working on a different project (hopefully its 'The Last of Us 2' which in dire need of a sequel). This is the last run boys, make it count. Have fun and get lost in the world of Uncharted. See you there.