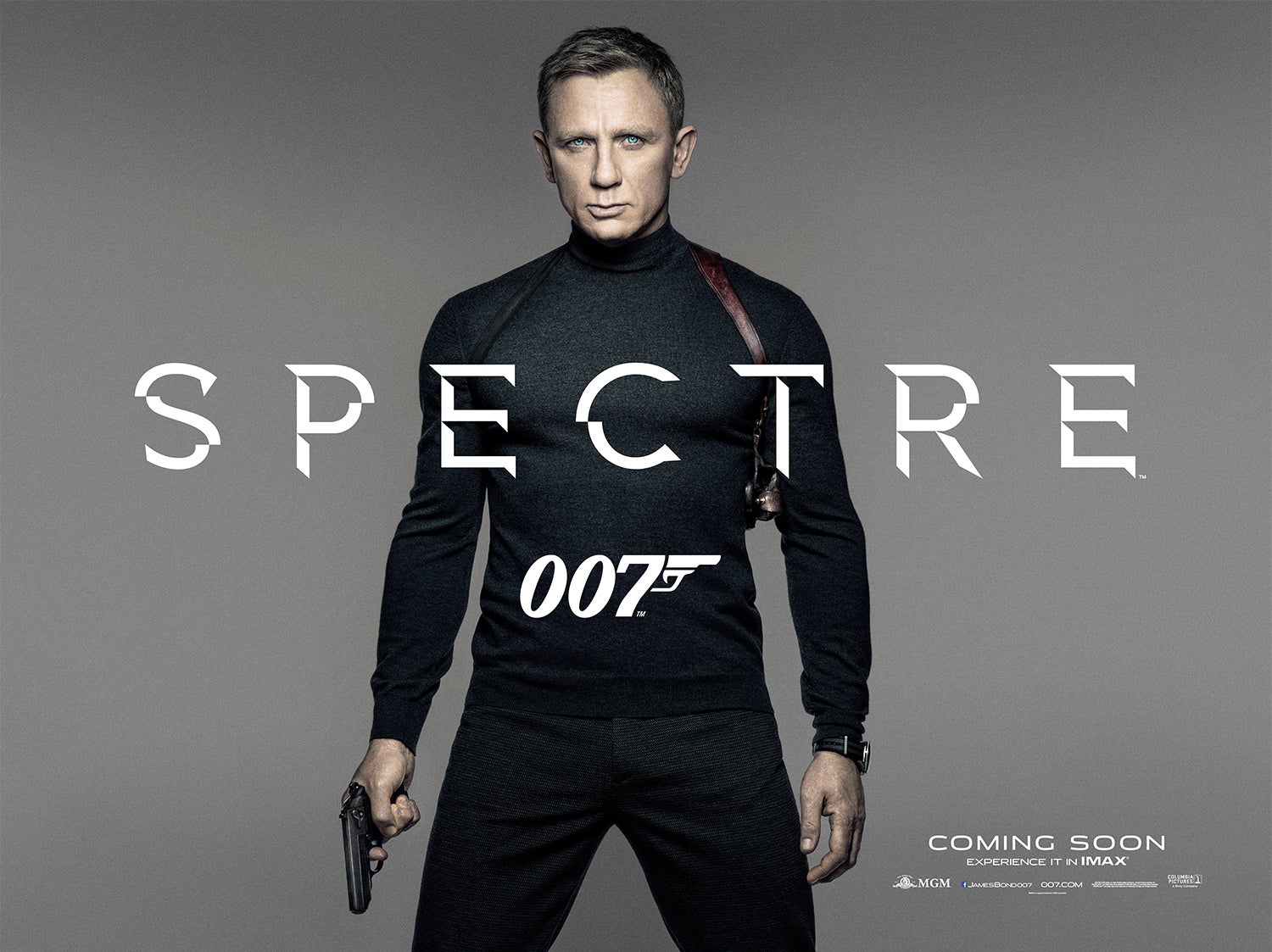 The ever loving 007, James Bond is back. Daniel Craig prolly plays his final chapter as James Bond in Spectre. Spectre was suppose to be the reflection, suppose to be the past which he did not have closure on. It was suppose to bring an epic blockbuster finish to Daniel Craig as Bond but everything fall short. Movie was 2 hours and 20 mins long with me falling asleep 45 mins in there and waking up still seeing the plot did not pick up pace. I will be giving this movie 3 out of 5 stars, I seriously expected much much more.
THE GOOD
If you are watching a movie expecting it to be a fashion show and also car galore, then this is the right movie. Lots of well tailored suits and also nice addition to his Aston Martin DB10, the Jaguar C-X75 that made the Aston Martin pale in comparison. Lots of shooting, reckless stunts and also hand-to-hand combat which will keep you on the edge of your seats for MOST of the time. The new Bond girl, is far better than most of the bond franchise we seen, and the best part is she is quite new in the industry (I assume, but they should find more bond girls like this).
THE BAD
Everything else was bad. The pacing of the movie is really bad, well the plot isn't one of the greatest but I still can allow people to get away with it. The whole movie have a weird pacing, the action is far too separated and the dialogues feels like you some script writer they hire of the street for the sake of earning some internship money. Nothing in depth, nothing catching, matter of fact, nothing at all. I rather the movie is just complete silence aside from the explosions and the roar of the cars engine.
CONCLUSION
Highly overrated movie. I was hoping that Daniel Craig could be in a much better bond movie but this was absolutely shit, on the plus point the bond girl is extremely hot to begin with. I support on that side but everything else is just so muted. Nothing feels so Bond-ish anymore.